CBS Technical Solutions

Now the same IT support services that CBS relies on to keep our business infrastructure running worry-free is available to assist your business.  CBS Technical Solutions was launched in 2012 to assist small business owners that want to improve the efficiency of their business systems without having to staff full time IT personnel.  Our skilled staff can provide managed IT services, help desk support, onsite hardware support, Internet and website services, network support, virus protection, long-range IT planning and much more.  Call today for a free consultation.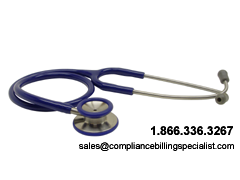 Managed IT Services
Server and Workstation Management
Network Management
Security Management
Virus Control
Application Services
Lytec Installation and Support
Website Support
Onsite Support
Hardware Support
Technical Consulting
IT Projects
Systems Design
Strategic Technical Planning
Data Center Setup or Migration
Tech Support Help Desk
Professional IT Technicians
Web-based Service Tickets
Guaranteed Response Times
Website Services
Web Design and Hosting Services
Internet Marketing
MANAGED IT SERVICES
20%
off
(for first 6 months)
Services include:
Server Management
Workstation Management
Network Management
Security Management
Backup and Disaster Recovery
Virus Control
Starting at only

$314.10

/
per month
IT HELP DESK
20%
off
(for first 6 months)
Features:
Professional IT Technicians
Web-Based Service Tickets
Guaranteed Response Times
Remote support
Same Day Service
Excellent Value
Starting at only

$269.10

/
per month
Trust your IT assets to our professionally trained staff and rest assured that our proven process is designed to lower your overall IT costs and increase the productivity of your office.  Our staff will proactively maintain your network systems, workstations and servers, and perform periodic updates that follow our proven best practices.  We offer three distinct Managed IT Services packages, so you can pick the one that meets your specific needs and fits your budget.  Each is based on a retained services model that is designed to keep your costs as low as possible.
Our Silver level of service includes periodic systems maintenance and monthly analysis & reporting on systems operations.  Our Gold level of service comes with routine backup of specific files and data, as well as biweekly analysis & reporting of systems operations.  If you choose our Platinum level of Managed IT Services we will provide disaster recovery planning and periodic restoration testing on specific critical systems.  The analysis and reporting component of the Platinum level of service is provided on a weekly basis.  Request More Info.
Server and Workstation Management
CBS Technical Solutions
provides professional managed services to your mission-critical computing environments.  We keep your servers and workstations performing optimally by applying OS patches, monitoring event logs, and taking any corrective action.  A periodic report is produced that details all maintenance performed and any issues found and repaired.
Network Management
HIPAA legislation increases the need for secure reliable network infrastructure.  The protection of confidential patient information, business information, and critical network resources creates a significant need for a monitored network. Trust us to provide the oversight necessary for the reliable transportation of medical data over your network.
Security Management
Network security must not be taken lightly.  The success of your business depends on a professional approach to monitoring network access points and securing all opportunities to compromise your confidential data.  Let the pros monitor your network traffic and firewall logs and provide a periodic risk assessment report.
Data and File Backup
Reliable data recovery requires discipline.  Our staff leverages industry best practices to back up your valuable files and data and periodically test recovery procedures.  If you choose our Gold or Platinum service you can rest assured that your data is backed up regularly and reliably.  If you choose the Platinum service level we will also perform periodic data recovery testing and store data back-ups off-site, so your data can be recovered in case of disaster.
Virus Control
Computer viruses can cause irreversible damage to data stored on servers and workstations.  Once inside, your network viruses can replicate from the point of infection to other systems inside and outside your network.  A properly managed approached to mitigating the damaging effects of computer viruses requires frequent virus scanning and updated virus definitions.  Let our staff keep your virus software working optimally.
CBS Technical Solutions staffs experienced IT analysts to troubleshoot and resolve the day-to-day technical issues that arise in a business environment.  We know that you need your IT issues resolved in a timely manner and we're here to help.  Our Help Desk support team is standing by to respond to your issue and remotely troubleshoot your IT related issues within established time frames.  Request More Info.
Professional IT Technicians
We provide day-to-day tech support for your servers, workstations, operating systems, network, and most peripheral devices, including printers, scanners, credit card and bar code readers, and more.
Web-based Service Tickets
Submitting a request for support couldn't be easier.  We provide a user friendly web-based ticket tracking process so that requesting help is simple and you can always see the status of your request.
Guaranteed Response Times
We guarantee a timely response to your request for support.  Choose the service level that matches your needs and budget.
CBS Technical Solutions offers technical planning and consulting services to any scale of infrastructure, design or office planning project.  Our trained staff will take your IT project from concept to a fully implemented solution following proven repeatable processes that ensure successful execution.  We are committed to making your next IT project a success.
Systems Design
Our staff has years of experience with IT systems design and architecture.  Let
CBS
come to your location and help you determine how to design your IT infrastructure.  We provide the consulting services and documented design.
Strategic Technical Planning
A sound technical strategy is the foundation of understanding and controlling IT costs.  Put our business experience to work for you by allowing our trained staff to come on-site with you to help develop your long range technical plan.
Data Center Setup or Migration
Many of our clients would choose to let a professional team of IT experts design and setup their data center.  Whether you're co-locating your mission critical application servers or hosting within your own office space,
CBS Technical Solutions
has the experience to design and implement a new data center or migrate your existing infrastructure.
When your specific IT support issue requires a visit to your place of business, we can help.  Our professionally trained local IT technicians will arrive on-site to provide technical support or setup of your new or existing hardware.  We also offer technical consulting services to assist you in evaluating your current IT infrastructure and develop a professional support strategy.
Hardware Support
Servers, workstations and other devices on your network may need repair or replacement from time to time.  Our trained IT staff has the experience to diagnose and repair your hardware devices and get your office back to work.
Technical Consulting
CBS Technical Solutions
can help you create a technical support strategy customized to meet your business needs.  Let us set up a free consultation to discuss your IT support goals.
CBS offers a support solution for many third party software installations.  Call today to find out if we can remotely support your staff with the day-to-day operation of your billing software or company website.  We offer competitive rates and a feature rich web-based ticket tracking system.
Lytec Support
Compliment your Lytec software implementation with IT support from
CBS Technical Solutions
.  Let our trained staff provide a customized support solution that meets your needs.
Website Support
Your website is a program driven application that may have various degrees of complexity.  If your website requires any level of maintenance or support let our experienced technicians help.  Your staff can remain productive while we look after your web presence.  A website support solution can be customized to fit your specific needs.
Our professionally designed and managed websites are built to outperform the competition.  CBS Technical Solutions will consult with you to understand your goals and provide a solution to meet your specific needs.  Our experienced web analysts can help you gain a competitive advantage with your web presence.
Web Design and Hosting Services
We offer very competitive rates for web design and hosting services.  Let us put our vast experience with website and application development to work for you.
Internet Marketing
Is your website delivering the message you want it to?  Let our experienced web analytic specialists manage your web presence and drive traffic to your website.  We'll work with you to develop a cost effective internet advertizing strategy and web based message.